09.15.2014
SUNCRAFT GROUP (SWOC)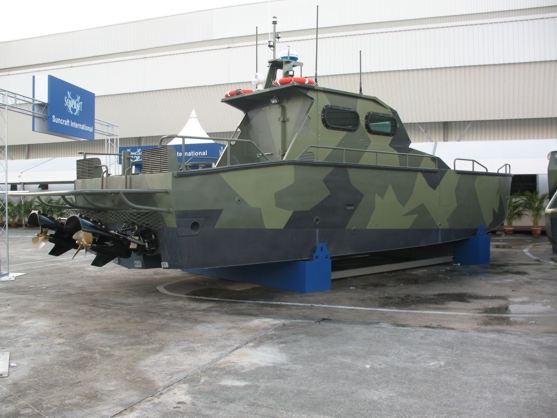 The Suncraft Group http://www.suncraftgroup.com/
with its office in Singapore, has developed a Shallow Water Operating Craft (SWOC) named the RAPTOR.
MSA is proud to be the supplier for the 300MXC stern drive systems for the RAPTOR.
SUNCRAFT has already selected our STP-400H drives for the larger interceptor craft (PIRANHA ASD).