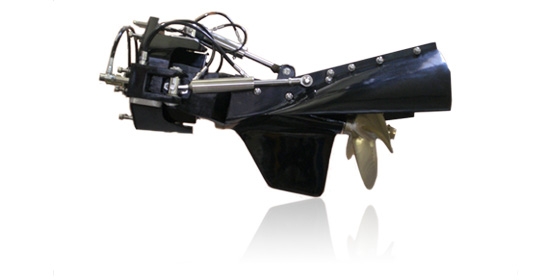 The layout of the 400H based solely on the criteria of commercial applications!
Reliability, longevity, high thrust and less maintenance combined with excellent maneuverability and high efficiency meet the requirements of the commercial user.
That drive is also perfect suitable for fast Yachts!

Technical Data
Drive designation
STP-400H
Length, mm
1320
Width, mm
690
Weight, kg
220
Propeller-diameter maximum, (in.)
23"
Torque maximum, (lbft)
According to application, up to 3700 (5000Nm)
Rotation speed maximum, rpm
4000
Rotation direction
RH / LH
Material
Aluminium alloy, stainless steel
Material Propellershaft
Stainless steel CSM-21
Propshaft spline
z31
Trimangle
27°
Steering angle right / left each
25°
Steering system
Fully hydraulic (power-steering supported)
Trim system
Electro hydraulic
Freshwater inlet
Extern
Exhaust
Extern
Colour
Black
 
 
All specifications are subject to change without notice. For further information please contact your local SARO-dealer. Exclusive our conditions of sales and export are valide. The drive illustrated may not be entirely identical to production standard drives. MSA-Marine-Systems GmbH is official license partner of SARO Metallbau Bootsbetriebe.